With great pleasure we introduce our Spring 2017 pledge class. This is a bigger class than we are used to in the spring and it was a pleasant surprise considering only 60 young men rushed an IFC fraternity at Fresno State this year.
This candidate class is a young class and they are truly the future of Zeta Kappa. We are also globalizing our brotherhood in a sense this semester with three of these young men being from Barcelona, Spain. We hope to spread love, honor and truth and our brotherhood a little further by grooming all of these young men to hopefully be brothers of Sigma Nu within the next few months.
Here's a little more about the spring 2017 class: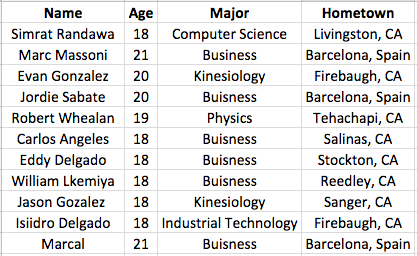 The active chapter loves when alumni brothers stop by to visit and we hope to see you all this semester. Our house is definitely on the rise and we want you all to be a part of it. If you feel you need to contact one of us before stopping by please feel free to contact me anytime as my email address is in my signature below.
Fraternally,
Chandler Marquez ZK878
Lieutenant Commander