Support The ZK Alumni Chapter
With Alumni Chapter Dues
We have a worthy mission: make it better to be a ZK.
But like anything worthwhile, it takes time and money. You can make a contribution with your alumni chapter dues for just $5 a month.
That's right. Just $5 a month.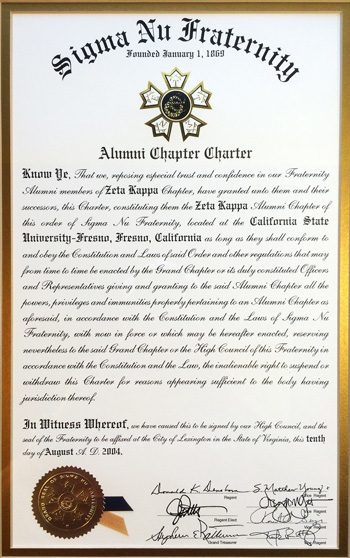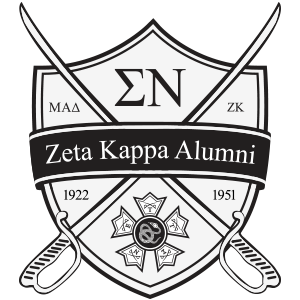 Your Dues Help Pay For...
Alumni chapter operations including website, newsletter, professional services, postage, etc.
Alumni events and activities like alumni socials, tailgaters and reunions.
Direct financial support to the collegiate chapter, in specific cases.
ZK representation to the Sigma Nu national conclaves.
It's true, delivering on our mission will require a modest budget.
It doesn't take much though, and your dues will make it possible for volunteers to keep the alumni chapter alive and well.
What You Get
1) Discounted prices at alumni events
2) The satisfaction of knowing you're helping out
3) A big fraternal thank you
Get On The Plan
Set up a recurring payment plan for just $5 per month. Or pay up front for the whole year for only $50. Even the collegiate members could afford that!
Be Done With It
Quick and easy, one time and you're done with it.
Do It Securely
We manage online payments with Stripe, a highly secure and reputable payment processor that's used by thousands of small and large companies.
Make A Difference
It's affordable. It's easy. It's making a contribution.
I'm Still Not Sure...
It's too expensive.
We've made it as affordable as possible. If this is still too expensive let us know and we'll arrange a discounted rate.
I'm worried about where my money is going.
We are stewards of the ZK alumni chapter with an oath to perform our duties. Spending decisions are made by the board with input from any member in attendance at meetings.
It's a pain.
It's easy, just a few clicks. Take three minutes right now to set up your recurring payment plan and never think about it again, except to change your plan or cancel.
I'll be locked in.
You can cancel at any time, but why would you?
I'm worried about using my credit/debit card online.
Stripe is a trusted, reputable and highly secure credit card processor. Check out their security documentation here.
My spouse or significant other isn't too keen on the idea.
We suggest explaining where the money is going and why it's important. If that's not good enough try an expensive steak dinner and wine.
I don't care.
Amazed you've made it this far. This is our last-ditch effort.
---
Support the ZK Alumni Chapter
Your support makes it possible for volunteers to keep the alumni chapter alive and well.
It's affordable. It's easy. It's making a contribution.